We design and create our optics starting from the effect we want to obtain and we design them around the source chosen for our fixtures. For this reason we are able to optimise the performance of the source and obtain effects of absolute precision. Everything is studied right down to the smallest detail.

It could appear that museums and shops need the same type of focused lighting but technically this is not the case.
Exhibitions spaces favour perfect, clean beams without any blurred edges and precise light directed at the works on display, with moderate luminance values of projects based on luminance contrast. Retail space on the other hand requires high luminance values and lighting effects with softer gradient tones to attract people's attention without creating sharp boundaries.

The Targetti Optic Division continuously develops optical systems that are able to favour the performance or precision of the effect according to actual needs. The quality of the lighting effect, available in different gradient tones is an essential feature of every one of our optical systems.

Indirect optics
Millimetre beam precision for evocative effects
Makes it possible to obtain an extremely narrow light beam (up to 6°) that is precise and well defined even at great distances. It uses the principle of lighting technology where a parabolic reflector is lit by a light source that is turned backwards and completely hidden from view. The reflected light is highly collimated and creates a focused and defined effect with no falloff - a normal result of uncontrolled light – for maximum visual comfort.
Given its sophisticated shape this optic is only available in a Narrow Spot version.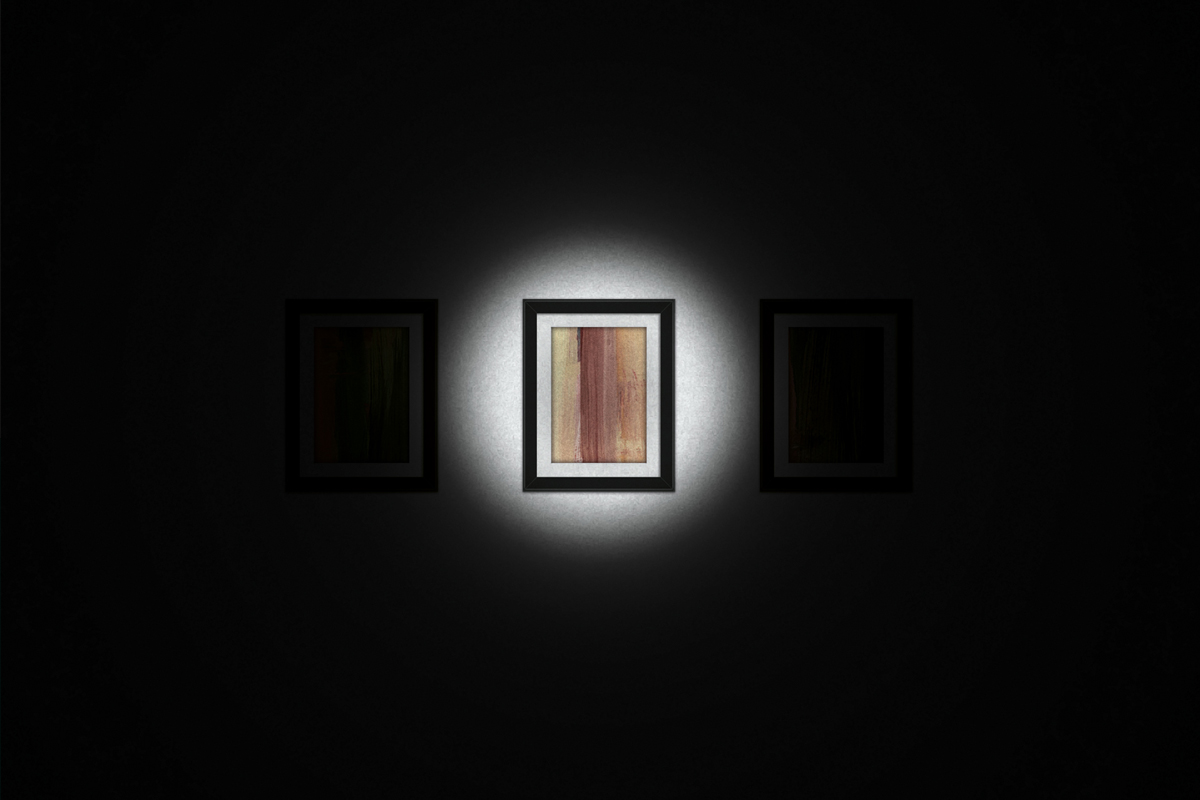 Lenticular optics
Sophisticated geometries for precise beams
These are most commonly used in museums because they make it possible to obtain precise and defined beams that frame works of art without "interfering with" the background. They are available from Narrow Spot right up to Flood openings.
Unlike reflector optics lenticular optics control the light produced by the source and direct it inside the beam. The high quality materials used and sophisticated geometries ensure precision and high performance.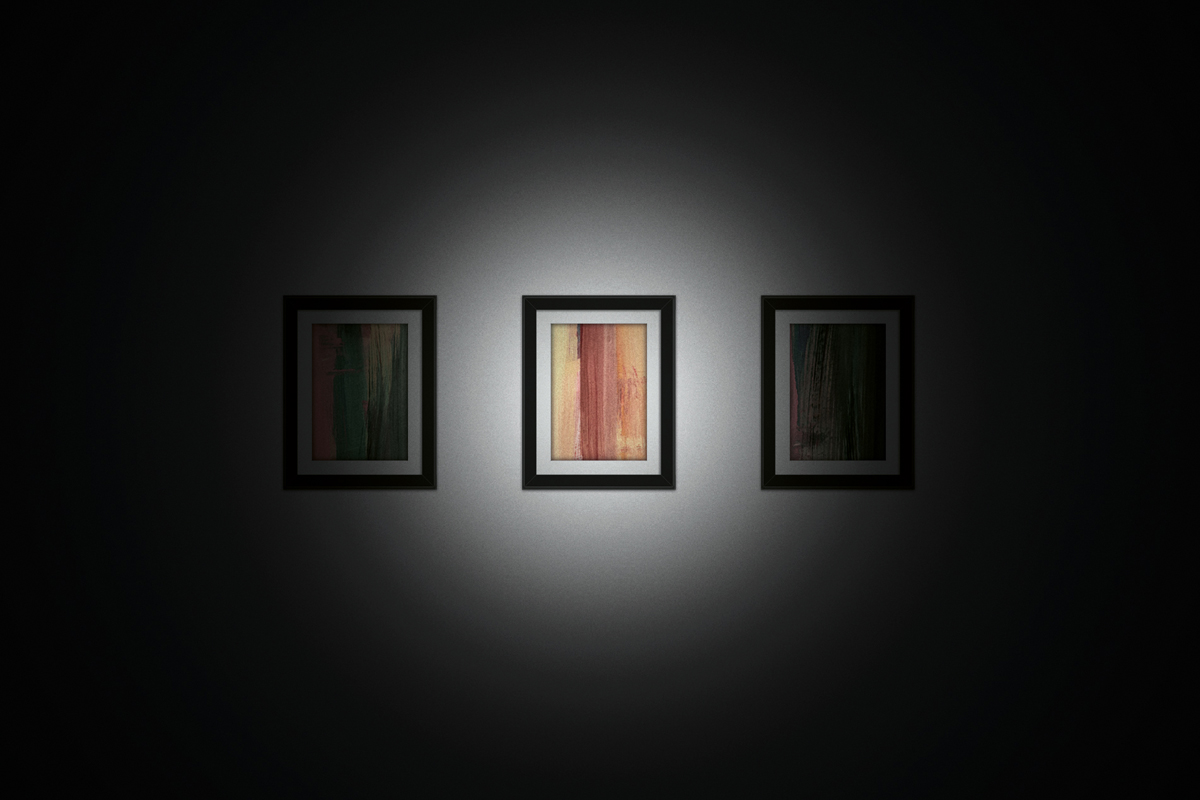 Hybrid optics
The ideal compromise between beam efficiency and definition
The light emission of these type of optics is the result of the combined use of reflectors and lenses. The reflector controls peripheral light while one or more lenses manage the central part of the beam which is usually uncontrolled. Cancelling "spurious" light is combined with flow recovery and an increase in intensity inside the beam. These optics are available for Spot and Flood emissions.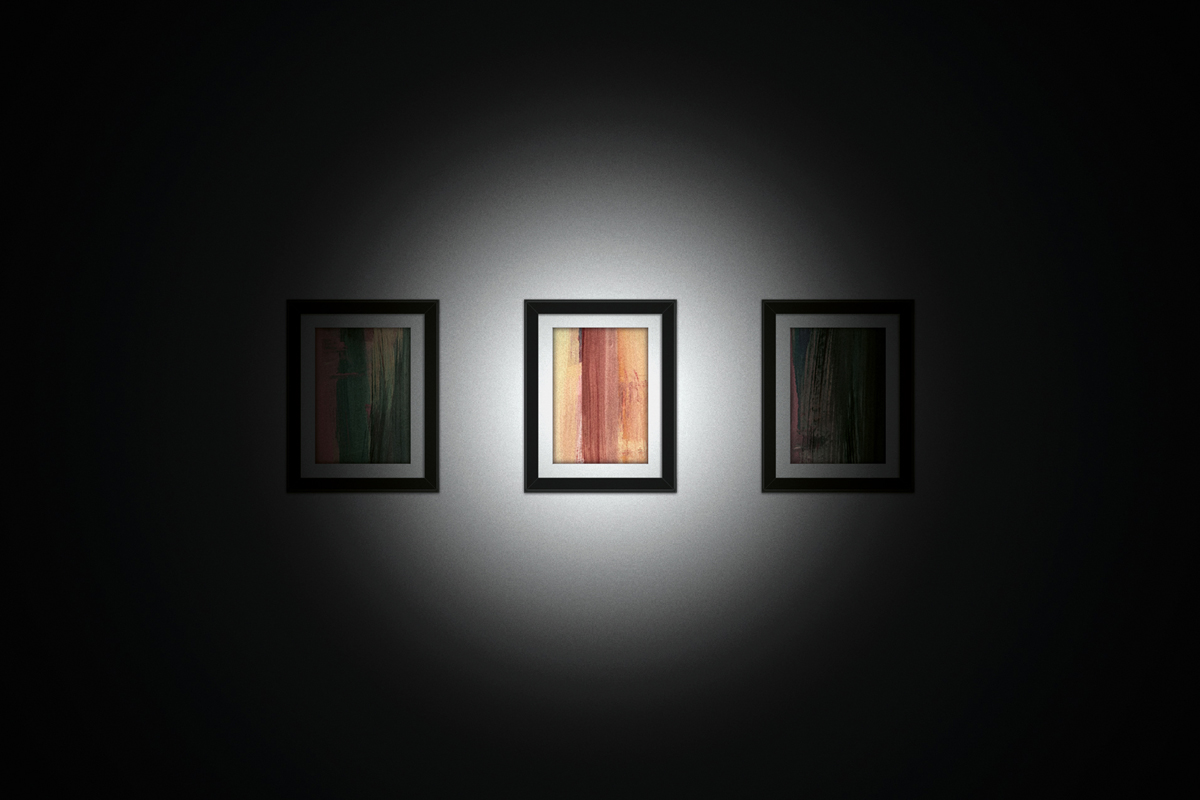 Reflector optics
Precise and enveloping light
These optics ensure excellent performance and are available with all beam openings (spot, flood, medium wide flood and wide flood). They allow for excellent light mixing with broad, soft tones between light and shade. They are particularly suitable when a homogeneous balance between
luminance and a more neutral and less dramatic effect is required. The reflective aluminium or metallised polycarbonate they are made of ensure high optical efficiency.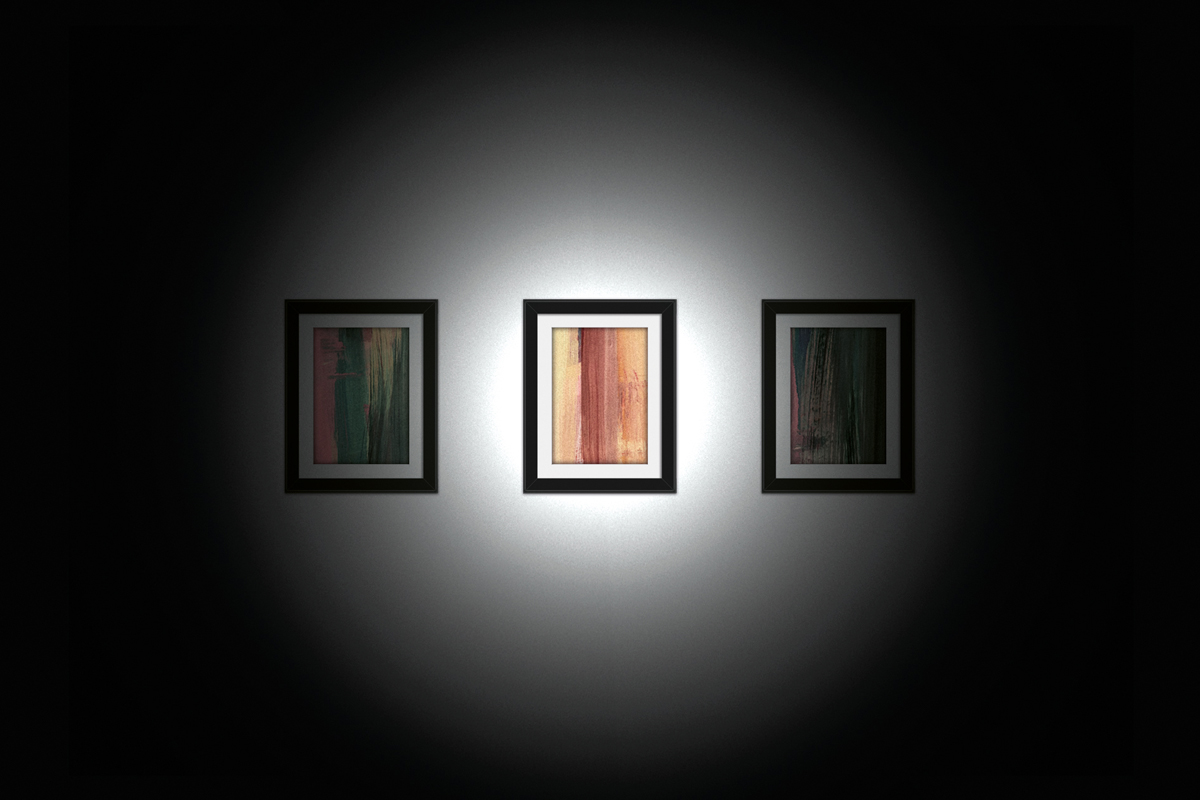 Wall washer optics
Uniform light and contemporary atmosphere
These optics allow for completely uniform effects even on large wall surfaces. What makes them unique is the ability to direct the light right to the top of the surface and to its full height. The distance between different fixtures will provide uniformity along the entire length of the wall.
This type of effect is ideal where uniformity is required in the entire space or where particular emphasis on a large work of art displayed on a wall is needed. The contrast with the rest of the space will emphasize the dramatic effect.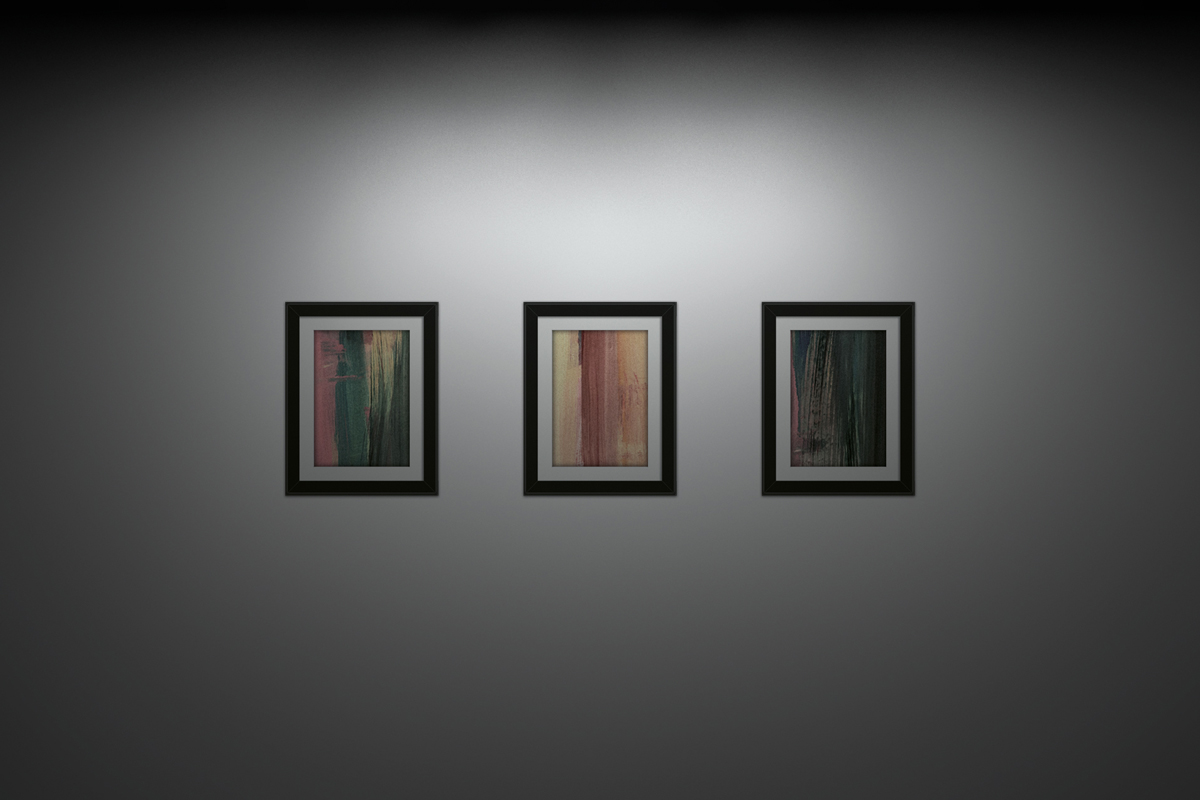 Grazing optics
Grazing lighting is a kind of light used to enhance vertical surfaces in a uniform way
The effect has a gradient tone that moves away from the source softly and is used for linear fixtures. Fixtures with this type of optic must be positioned near to the surface to be illuminated because the photometric solid is in reality a blade with maximum intensity at the emission point which then fades as it moves out. In the Targetti collection the Grazing optic was created thanks to an intuition by our optical department which studied a simple yet highly effective solution: a cylindrical lens positioned above the LED source along the entire length of the fixture. The result is a soft continuous light effect that "attaches" to the wall near the fixture without any unpleasant scorching and able to reach long distances thanks to its high performance.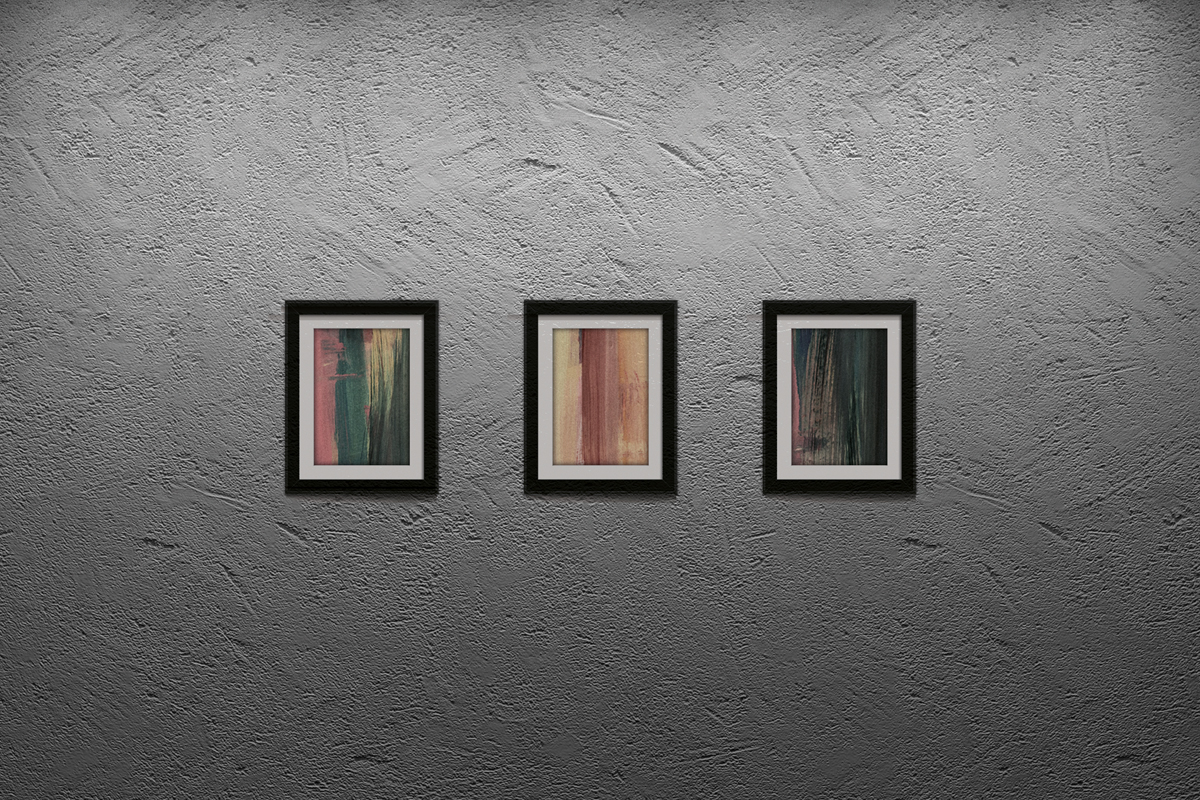 DBS
Uniform light and contemporary atmosphere
Dynamic Beam Shaper (DBS) optical technology was created from the desire to give designers a sophisticated yet simple to use tool. Technology that we were the first to develop in the lighting sector together with Lens Vector – a leading American company in lens design - that makes it possible to vary the beam opening of fixtures via digital input without any mechanical system. With DBS we combined LED sources, collimated optics and lenses equipped with liquid crystal molecules that can be activated and oriented using an electric field thus creating a light diffusion process.
Liquid crystal materials are widely used in projectors and LC (LCD) displays. They are elongated molecules that are naturally aligned in the same direction. The DBS lens is composed of two glass substrates separated by spacers that are sealed to contain the liquid crystal materials in a kind of "sandwich". When an electric field is applied to the lens the molecules change direction and refocus the light that passes through the lens. Managing the electric field and the direction of the molecules it is possible to shape the light beam.
Dynamic Beam Shaper provides beam control from 15° to 55°, allowing designers to create scenes and manage lighting in different environments using Targetti Control by Casambi, without the use of mechanical systems, scales or replacement optics.
Using the Casambi app, available for IOS and Android, it is possible to dim the sources, set the desired beam opening and create dynamic scenes.
The same fixture controlled from any smart device provides infinite possibilities.